How We Support Educators
Educators hold the key to our future, just by being who they are:
- Servant leaders who are constantly committed to helping others
- Engaged individuals sharing their love for Christ
- Faithful citizens calling on their faith in difficult times and enduring with resilience
- Compassionate people who are kind to others at all times – not just when someone else is looking
- Effective communicators with the ability to clearly articulate ideas and information
At Educators Fellowship, our role is to support educators in all they are and do. We believe that skill and passion for educating are only part of the equation. Jesus Christ is at the root of our mission to encourage educators in both their faith and calling. His teachings transcend all we do, from regular encouragement emails and blogs to local prayer breakfasts and Educators Gatherings.
Love'em and Lead'em
By Scott Barron
The essence of Educators Fellowship is captured in Love 'em and Lead 'em: Inspiration and Encouragement for Educators, a book written by our Director Scott Barron to encourage and inspire educators. In his writing, Scott uses devotion-style messages to lift up and empower all educators no matter their role in a child's education, just as Educator Fellowship does through connection and communication.
Love 'em and Lead 'em can become your handbook for daily encouragement as well as a tool for encouraging other educators at your school. Order a copy today, and share it with your staff and friends.
All proceeds got to Educators Fellowship, the nonprofit that funds Educators Among Us.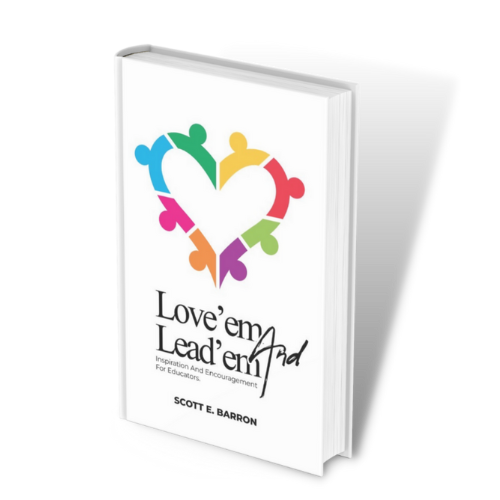 What Educators Have to Say
"Your weekly encouragement always falls right on point. It's exactly what I am dealing with in that particular week, as if you knew. Thanks for sharing. Keep them coming!"
"I am blessed by these messages. Thank you for what you do and for the kind reminders to mind my mind and be the one who chooses positive."
"Just dropping you a note to say thanks for the weekly encouragements you all send. They are excellent, and I keep them all."
Partner with Educators Fellowship

Educators can change the world. Yet, K-12 educators face incredible challenges and are under tremendous pressure. If they don't receive the support they need, educators may experience professional burnout. Educators Fellowship provides faith-based encouragement to help educators manage stress and maintain their enthusiasm. Through prayer, in-person gatherings, weekly encouragement emails, inspirational blogs, and a worldwide network, we support educators in both their calling and faith in Jesus Christ -- so they can be joyous in all they do.
Talk to an Educators Fellowship Director
To learn more about Educators Fellowship and ways you can help, contact one of our Directors. Executive Director Scott Barron has served as an educator, head of school, and consultant to schools around the world. He is the author of the popular book "Love 'em and Lead 'em: Encouragement and Inspiration for Educators." Director Tammy Barron has been a teacher and strategy consultant to schools for years. She is passionate about learning, teaching, and encouraging educators.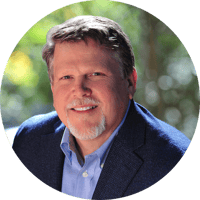 Scott Barron
Scott has served as a head of school, college instructor, and strategy consultant to hundreds of private and faith-based schools. He is currently the chief retention officer for School Growth, an education consultancy. Scott is passionate about encouraging educators in both their calling and faith, and writes about it in "love'em and Lead'em: Encouragement and inspiration for Educators."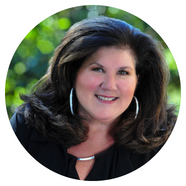 Tammy Barron
Tammy studied chemical engineering and journalism before embarking on a career in education. After teaching for 10 years, she accepted the challenge to rebrand and increase enrollment at a large private school. This assignment launched her into education strategy consulting, and she now serves as president of the education consulting firm School Growth. She is passionate about teaching and inspiring educators.